This is Treat. She was bought on Halloween. She loves to pounce and play with her family, her cats and her toy Sandy.

Went to heaven March 12, 2000
His Name is Dallas. He is about 7 years old. His
likes are talking, playing with his stuffed camel Myron, and getting his tummy scratched. He'll chase a ball if you throw
it.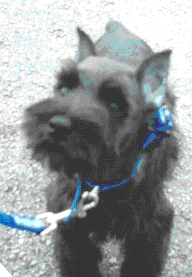 This is Baby. She is a sweetie who likes to lay around and watch everyone. She likes talks to you on the phone.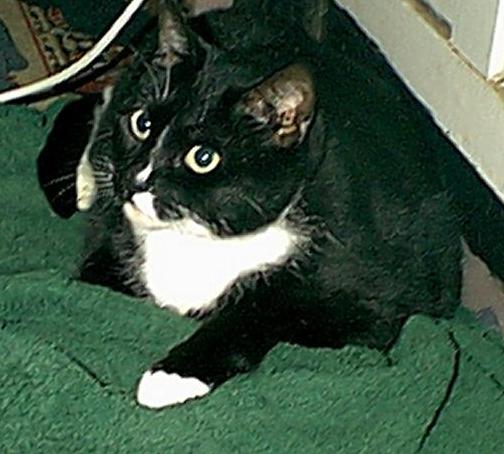 This is Cassie aka: Cassandra, but she will only answer to Cassie. She is a silly kitty, but loves her daddy and mommy. She really enjoys chasing the dog up and down the hall.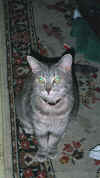 Hi my name is Callie. I am a Queensland Heeler mix. I got my name since I look like a bear cub (Callie Bear). I like to play in my yard... and cuddle with my mommy and daddy. You got a cookie?
Hi my name is Dakota (aka Batty Koda or Wacky Dacky) Brush me, love me, cuddle with me. Throw the ball. One day I want to do agility and flyball. I just need to get over this clumsy thing.
Hi, BOOGER is my name. I live down in the desert with my parents and their new hatchling Sierra. I rule my neighborhood, and go walk-about sometimes.


This is Smokey. He is the feline man of the house. He likes his pets and to sleep with his Daddy. This is the perfect spot to get the morning sun.

My name is Tabitha also know as Miss Thing. I have a kitty-tude and love every minute of it. I like to cuddle, until I have had enough, sitting on the table in the sun and running away from my brother.

This is Smokey. He has been a valuable addition to the family for over 6 years. He thinks that the deer come and stand outside the window just for him to meow at.

Hi my name is Welches. I live with my mom and dad. They tell me I am not spoiled, but I don't believe them. I like to run and hide when the little doggies come over to visit me. I am the mascot for Tomscards.com